Sales & Marketing Tips for Success
An effective marketing and sales plan can increase your ROI while building customer relationships. Here are a few tips to help you reach long term success while providing value to your target audience.
1. Make your Marketing Multi-Platform. ​
Create a cohesive message that you use in all marketing, with a similar visual and theme that is reflective of your brand. You can then re-target customers from each platform based on their interactions with the specific content, by sending each target audience a specific ad or message based on what THEY engaged with. This is much more effective than sending an entire audience the same blanket message.
2. Experience is everything.
Provide an exceptional experience to ensure your customers return and refer others to your business. From the initial contact to post-purchase, make sure you are providing not only great service, but an irreplaceable overall experience. Go above and beyond to make your customer comfortable and happy. What more can you do to set yourself apart from your competitors? Think about this and put an overall customer experience strategy in place.
3. Test, Adjust and Repeat.
Test different ad copy. length and jargon to better understand your target audience. Use the analytics in your email marketing program, social media sites and other marketing data to see what your customers are responding to. If you aren't generating the engagement, leads or conversions as expected, do some research and change it up! Create a plan to create, implement, review and adjust as needed for the most efficient marketing campaigns.
4. Find YOUR place on social media.
Contrary to popular belief, you don't have to be everywhere. Figure out where your target audience is and focus your attention and energy there. For example, if you sell to other businesses, an obvious choice would be LinkedIn. If you sell to consumers, Instagram and Facebook may be ideal options. Make sure the platforms you are using and spending time on are generating leads and/or increasing brand awareness. If they aren't - leave them or spend less time on them.
5. Establish yourself as an authority.
Keep your website fresh and updated, create engaging content that will be of interest to your customers and provide resources and useful information. Engage with current and prospective clients on social media and offer help and guidance in your area or industry of expertise. Use social sites such as LinkedIn, Facebook and Instagram to search out industry specific conversations and questions and answer them from a professional's perspective. In the future, when prospective customers are looking for a related service or product, they may recall your (free) expert guidance and reach out.
6. Share your Special Offers and Incentives
When appropriate for your business, consider rebates, offers, specials, and incentives for returning customers, new prospects or referrals. Most of the time, customers are unaware of special offers or benefits, and won't know they exist unless you tell them! Use your social presence, email marketing and other communications to share with your audience what sets you apart and the value they can expect when working with you. What can you offer your current or potential customers to engage them?
7. Ignore less, interact more.
Social media is meant to be SOCIAL and is a two-way interactive platform. Don't just invest in content and ignore your followers if you want to see results. When you receive comments, messages or any other engagement make sure to respond. Let your audience know you are aware of and appreciate their interaction. This will not only improve customer service, but also the reputation and likability of your business. Follow your customers, collaborators and other local businesses. Be an active and engaged part of the social community where you work (or want to).
8. Don't forget video.
We all know that visuals are much more effective than copy alone, Video in particular has been increasingly effective in digital marketing. Benefits include increased ROI, customer engagement, trust, social and search engine ranking. Keep your videos between 15 and 60 seconds for best response!
9. Make Data your BFF.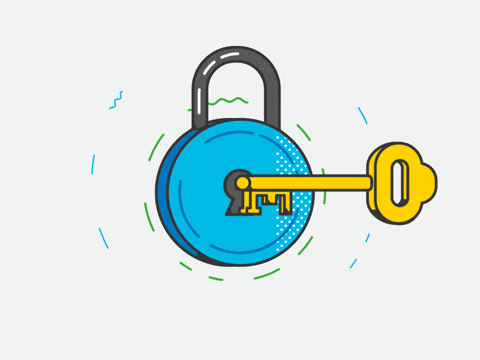 The data section of social business pages and email marketing platforms can be an invaluable resource. Analyzing the "insights" can tell you what content your customers are responding to, the days and times they are online, and where to focus your attention and investments. Schedule some time to go over this information on a weekly basis, to ensure your time and money is being most efficiently spent.
10. Content Consistency is KEY.
Keep your brand consistent across all platforms. Post content on a regular basis, whether its daily, weekly or bi-weekly, so your audience knows what to expect. Develop and share branding and messaging with your team to be utilized across all platforms, including messaging, logo and branding colors.
Did you find these tips helpful? Let us know by liking or sharing our post! #godigital
Direct Marketing Group is a digital marketing agency based out of Raleigh, NC that focuses on bringing customers to your business. Our digital marketing services include e-mail marketing, lead generation, social media advertising, behavioral based e-mails, voicemail marketing campaigns, digital sales events, and much more! Contact us today for more information on how we can help you generate more sales!