Top 5 Reasons Facebook Marketing Can Help Your Dealership
In terms of digital marketing, Facebook is the most preferred social media research method and use of the marketplace when searching for a car. Here are the top 5 reasons why social media is important for your dealership.
1. Online Reviews
"According to Marketing Land, 90% of consumers say buying decisions are influenced by online reviews." - LocalIQ Automotive - With such a large percentage of consumers decisions being based off online reviews, it would be crazy not to have a platform online. Creating a strong foundation on social media platforms, such as Facebook, is ideal to drive customers towards your dealership!
2. Research Method
"Facebook was the most preferred social media research method (70%), with approximately half of respondents reporting they have used Facebook Marketplace when car searching (47%)." - LocalIQ Automotive -
Facebook is one of the largest resources customers use when researching a new vehicle, so having a strong presence on Facebook is very important for your dealership. Not only can you give the insight needed for your dealership, but with almost half the people using the marketplace for car searching, your Facebook presence can heavily influence a customers decision making.
3. Heard It Here First
"44% of auto consumers say they learn about new car launches on social media" -Facebook for Business - Almost half of auto consumers hear about new vehicles via a social media platform. This reiterates how important social media is for your dealership. If you have a strong, present social media foundation, your dealership will attract more customers!
4. Stay Engaged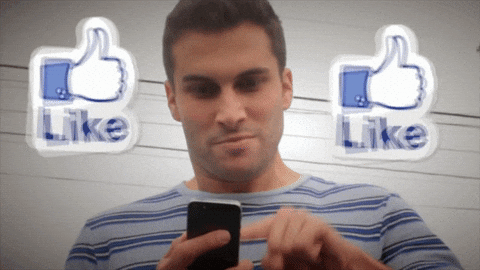 "77% say posts on social media would make them consider buying or leasing a new auto model." -Facebook for Business - With such a high percentage of people considering buying or leasing a vehicle via social media posts, staying engaged on Facebook is a must! Simply remaining active and engaging with posts can drive customers to your dealership!
5. Growing Market
"The U.S reached $15.91 billion in automotive digital ads in 2019, and will reach 18.15 billion in 2020" - DialogTech - The numbers don't lie! These numbers show us that this marketplace is working and going to continue to grow over time. It's simple: invest in your business by investing in Facebook and other social media platforms to bring more customers to your dealership!