Using "Micro-Holidays" For User Engagement on Social Media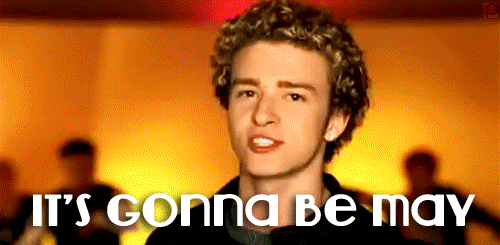 May is here (well, right around the corner) and we wanted to give away some important dates this month to help you jump start your content marketing ideas. Read through for your additional download this month and your May Content Calendar.
Feeling connected is a large part of what drives social media success. You know what else is all about connecting? The holidays. By planning this month, you'll remember the important dates - and maybe, you'll even get some inspiration for your promotional campaigns.
Why is it important to be up to speed with social media holidays?
Some of these may sound silly, but are great ways to connect with your fans in a fun and unique way. Using hashtags for a holiday can help you reach groups of people who are celebrating as well. Just REMEMBER that any content you produce should still be relevant to your business and a good fit for your brand.
Cinco De Mayo? Post a photo of your company out to lunch for the holiday.
National Receptionist Day? Post a photo of your receptionist and give them an appreciation.
Star Wars Day? "May the 4th be with you" is a common phrase used. Put your own unique twist on the idea and post it on Instagram/Facebook.
Mother's Day? Take a photo of all the mothers in your office and post your appreciation for them. You can even have your coworkers send in photos of them with their mothers to get everyone involved.
Printable Content Calendar (Monthly and Weekly)
Editable Content Calendar (Monthly and Weekly)
PowerPoint Version (Content Calendar)
Although Christmas, Thanksgiving, Black Friday, and the Super Bowl are some core holidays that resonate with most audiences, tossing in a couple quirky and fun events can surprise your subscribers and create unusual promotional campaigns.
Here are some additional holidays you may not have known about, but can use the hashtags to reach a larger audience:
1: May Day #MayDay
International Workers Day #IntWorkersDay
World Asthma Day #WorldAsthmaDay
3: World Press Freedom Day #WPFD2018 #PressFreedom
World Password Day #WorldPasswordDay
4: Star Wars Day #StarWarsDay
International Firefighters Day #InternationalFirefightersDay
Space Day#SpaceDay
5: Cinco de Mayo #CincoDeMayo
6: National Nurses Day #NursesDay
8: Thank a Teacher Day #ThankATeacher
9: Europe Day #EuropeDay
National Receptionist Day #NationalReceptionistDay
13: Mother's Day #MothersDay
15: International Day of Families #FamilyDay
16: Love a Tree Day #LoveATreeDay
18: National Bike to Work Day #BTWD
Endangered Species Day #EndangeredSpeciesDay
20: National Lemonade Day #NationalLemonadeDay
21: National Memo Day #NationalMemoDay
24: National Scavenger Hunt Day #NationalScavengerHuntDay
Heat Awareness Day #NoFryDay
28: Hamburger Day #NationalHamburgerDay
Memorial Day #MemorialDay #MDW
31: World No-Tobacco Day #NoTobacco
Every month has its quirks. Take advantage of these and fill your content calendar with some fun!